New Beginnings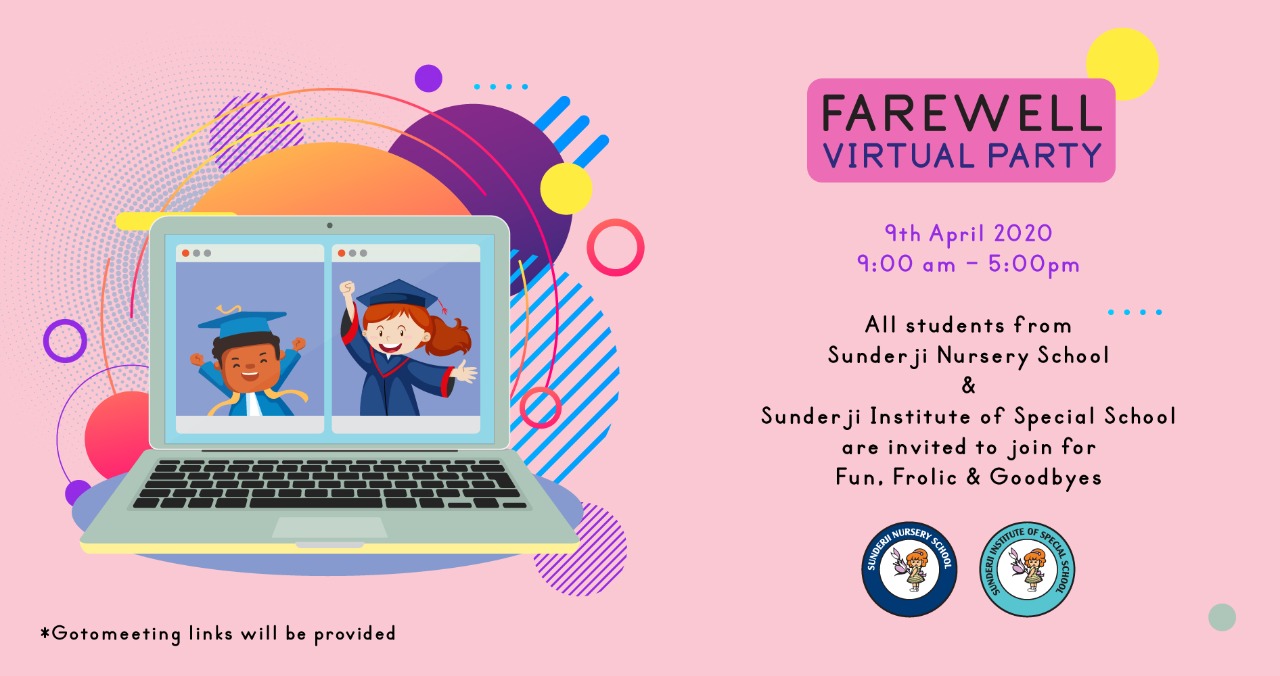 Another year has ended, unfortunately we could not gather and say our best wishes to our students as the world is engulfed in this current pandemic. Nonetheless, there is always a solution.
For the first time, we organised a Virtual Farewell Party our stars. Everyone got to meet their friends and colleagues to share some unforgetful moments.

We wish our kindergarteners the best for their future.

The SNS Farewell Virtual Party

Did you that Sunderji Nursery School for the very first time organzied an online virtual party to bid farewell to the little ones. This happy gathering was an unforgetable moment and was priceless for each and everyone. It was amazing to watch all the children, their family and the teachers connecting virtually.#Virtual #Party #Tomorrow #Fun #Masti #kindergarten #earlychildhood #Today #Pune #India #Discover #Development #Child #follow #like #share #children #preschool #special #Quarantine_Time #coronavirus #covid19 #corona #quarantine

Posted by Sunderji Nursery School on Thursday, 9 April 2020